Girls football is not the biggest youth sport in the United Arab Emirates, but some lovers of the game are doing their bit to change that.
In late November the inaugural Girls Community Football Tournament was hosted with a huge turnout at GEMS World Academy.
Tournament organisers from Corporate Affair Event Management were thrilled to have 22 teams enter the event, reinforcing their belief there is a solid foundation to grow girls football in the UAE.
Event organiser Victoria Hepworth said that the competition provided a much-needed chance for girls to play competitive football.
"A few clubs have a girls division and schools have girls teams, but other than that there are limited opportunities for girls to play in structured tournaments across the board," she said.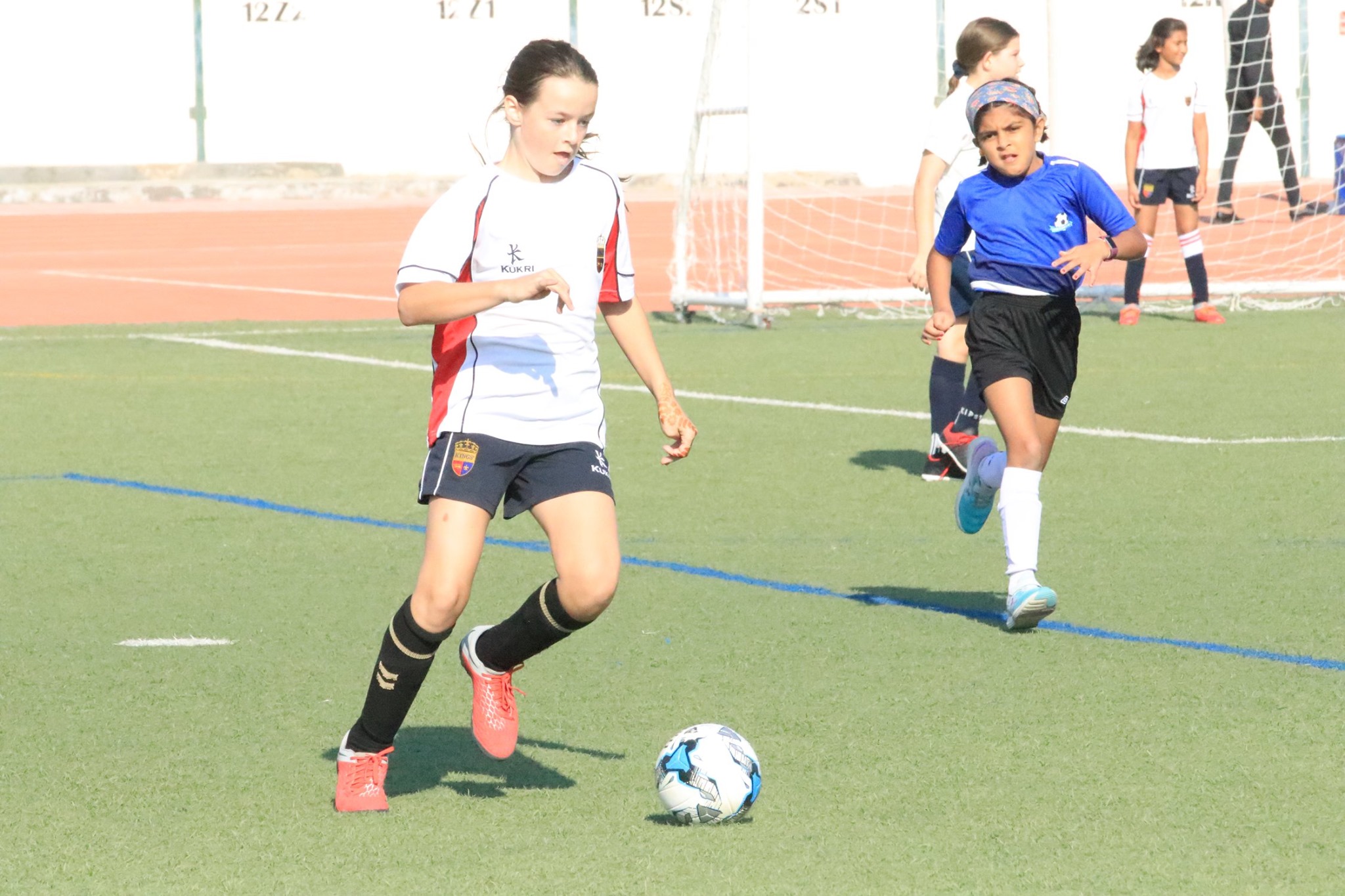 "This initiative provides a neutral and independent platform for school teams, clubs and parent-led teams to come together and compete in a social yet structured set up."
Girls loved their time on the field and played at least five games during the three hour carnival.
"Every team was excited to be there and to be able to play and enjoyed themselves," Hepworth said.
"There was a fabulous level of competition, and 100 percent sportsmanship demonstrated by players and parents."
Hepworth said the short but sweet nature of the event was one of its strengths.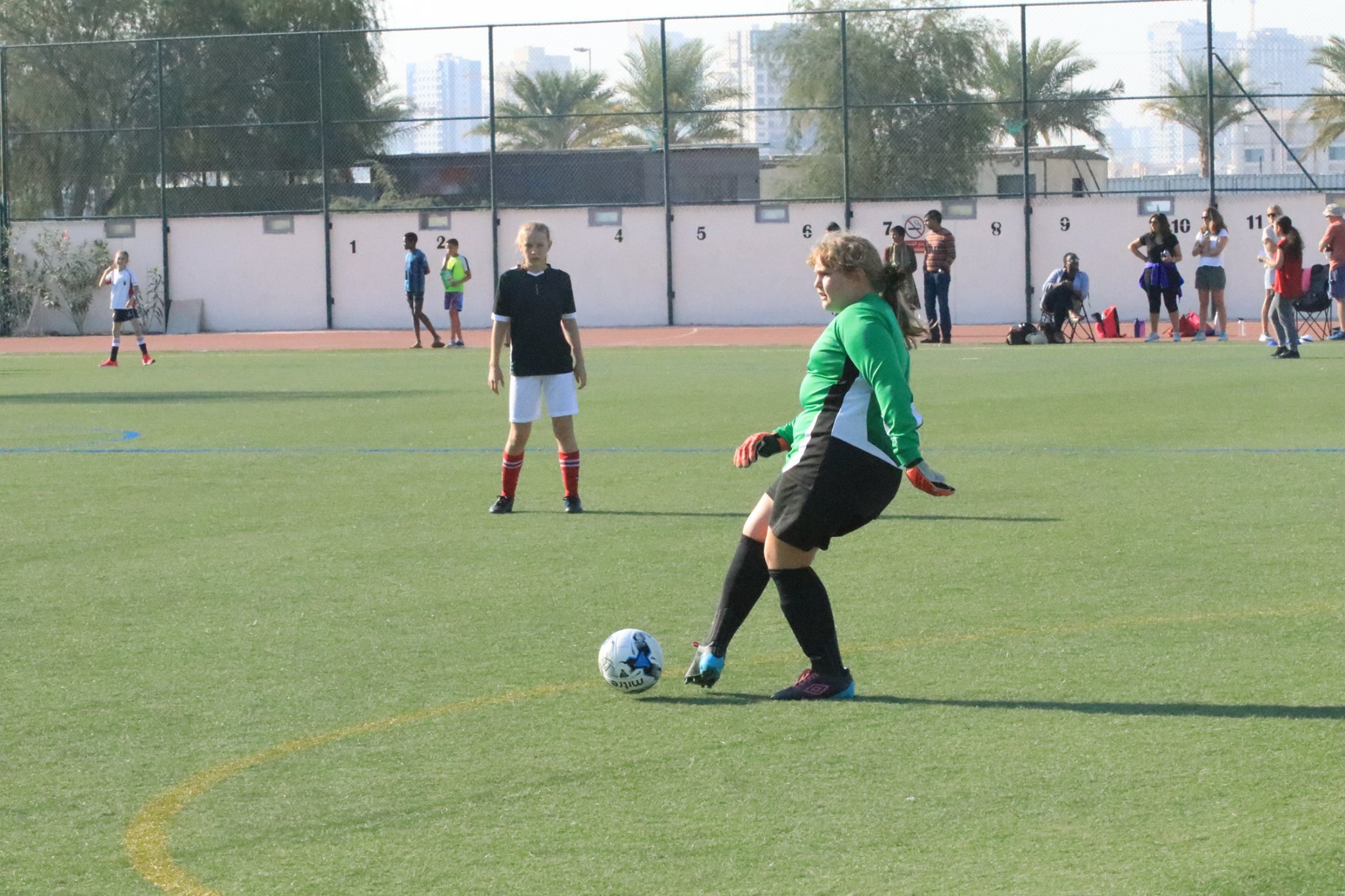 With five tournaments in the pipeline for next year, she said it was integral for future carnivals to follow this path.
" We will aim to expand on the number of teams, although don't want to make the day too long," Hepworth said.
"We will need to consider that and possibly add a few more 'fun' things for the girls to do.
"As parents ourselves, we know what works and what's frustrating for parents and kids playing.
"We ran to time 100 percent, there was a  good amount of game play, but not too long waiting in between."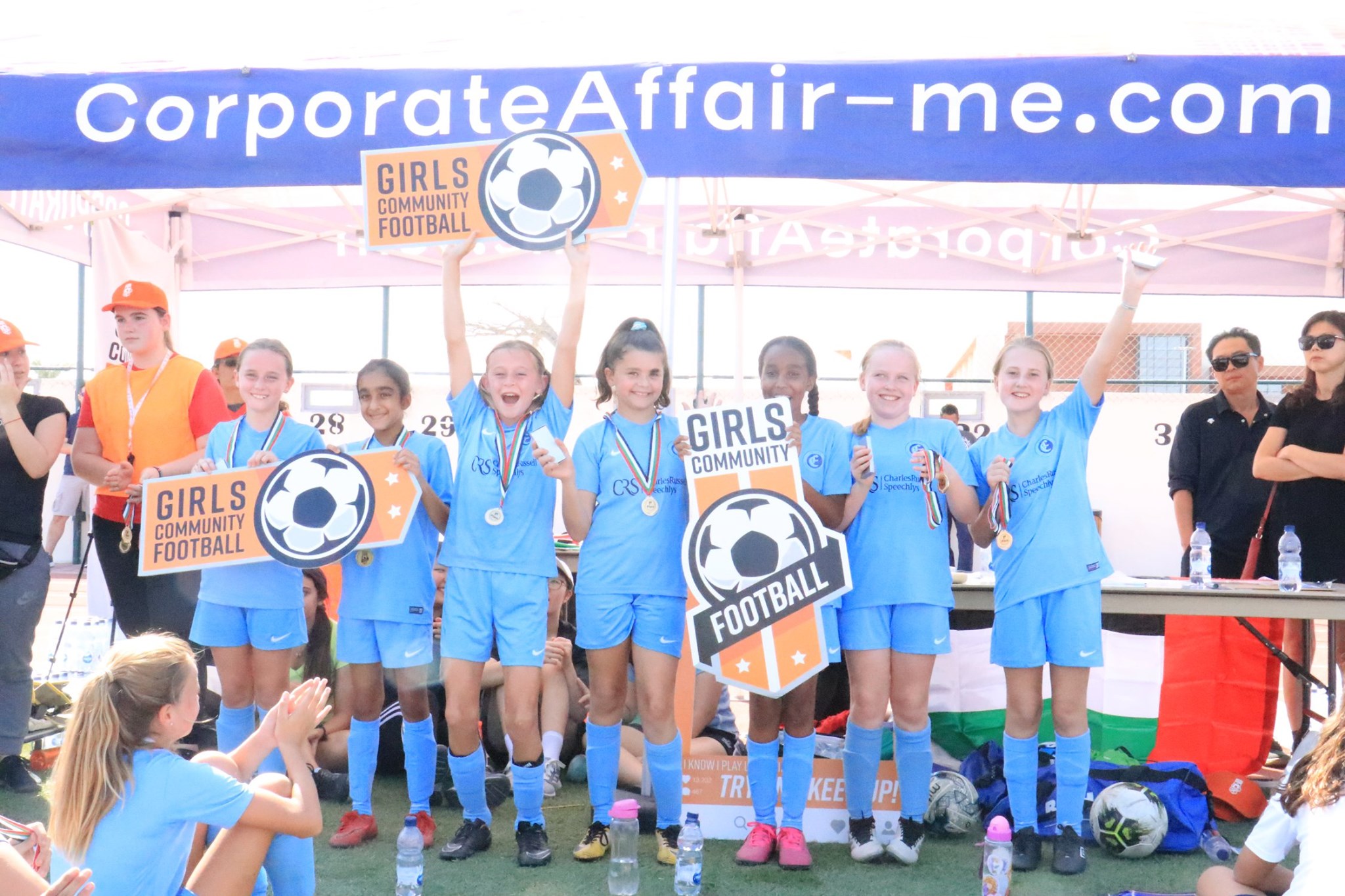 A sea of blue was on the winners' podium with Empire teams winning across the under-13, under-11 and under-9 age groups.
The initial dominance of Empire now gives teams a high standard to aim for when the second edition of the tournament takes place next year.
Jodie Mortimer, from Dubai Affiliated School Sports Association's Jodie Mortimer is an advocate for girls' football and Football and a strong supporter of the new event.
"We're excited to see the launch of the GCF initiative and its plans to be a central hub for girls' football in the UAE," she said.
"Any opportunity for girls to play more football is a good thing!"