Two Kenyan athletes do not have role models.
Instead they look within to inspire themselves to go further.
This is this message they shared with students in Dubai recently.
Kenyan athletes Kiprono Koskei and Wiseman Were are recipients of Innoventures sports scholarships, relishing the opportunity to have the use of facilities afforded to them in Dubai.
The duo ran training for Innoventures Education schools Raffles International School, Raffles World Academy, Collegiate American School, Dubai International Academy Emirates Hills and Dubai International Academy Emirates Hills.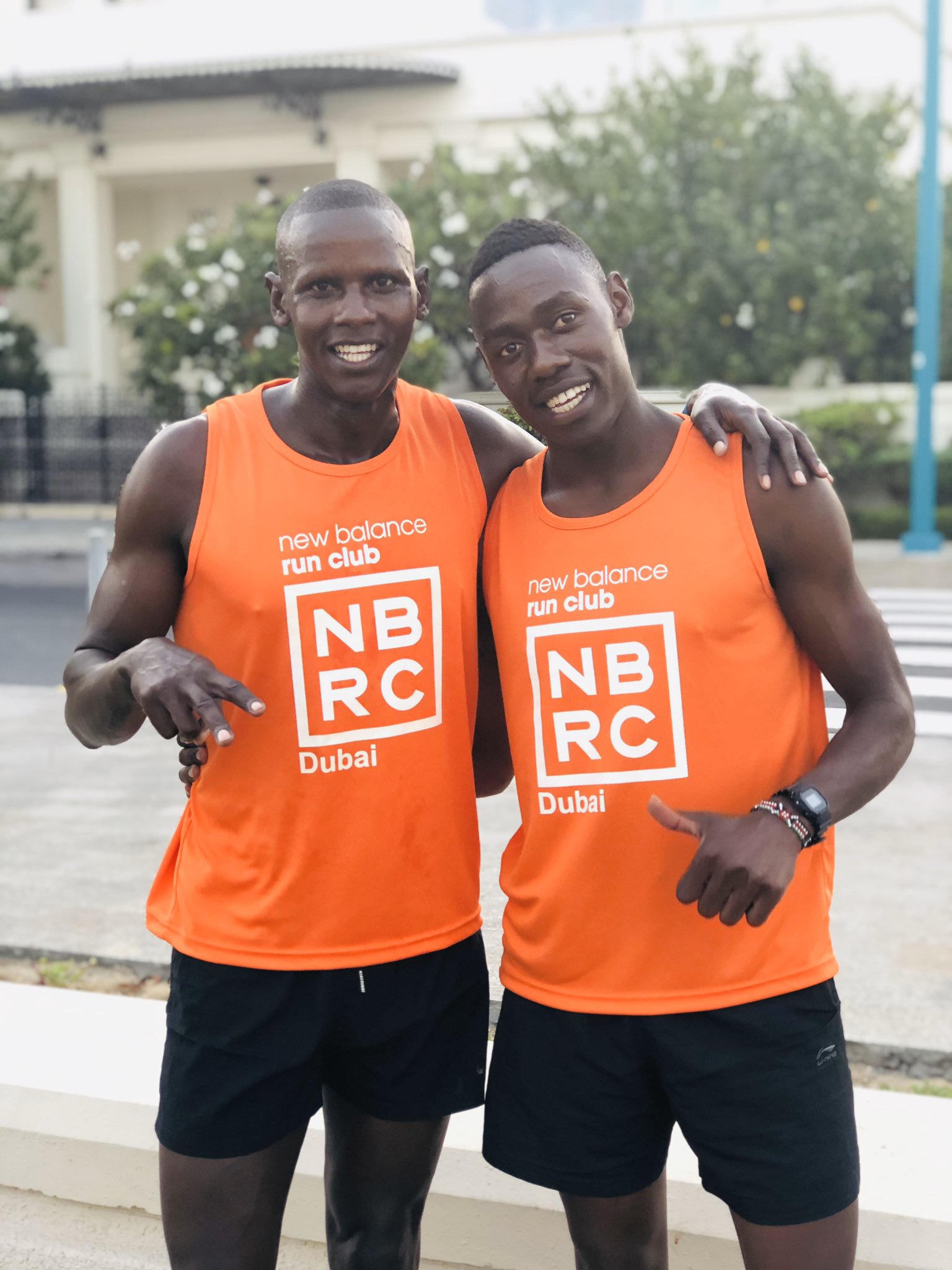 Off the track and when speaking to the students at Dubai International Academy Al Barsha athletics track, Kiprono and Were shared stories from their elite careers.
Koskei won gold at the 2015 African Games and the sprinter represented Kenya at last year's Commonwealth Games on the Gold Coast in the 110m hurdles and 4×100 relay while Were has his eyes set on next year's Olympics.
The athletes described how fortunate they felt to be able to use first-class training facilities in Dubai at schools and in the community.
But Innoventures Education Director of PE and Sport Mihail Kouzev said that one of the most fascinating parts of the session occurred when the two athletes said they do not have external role models.
"Both Wiseman and Koskei shared with students the belief that they were their own role models and that they did not look to anyone else to compare themselves," he said.
"Rather they looked at their own performances and their own commitment to their training to measure their progress and inspire themselves to develop as athletes."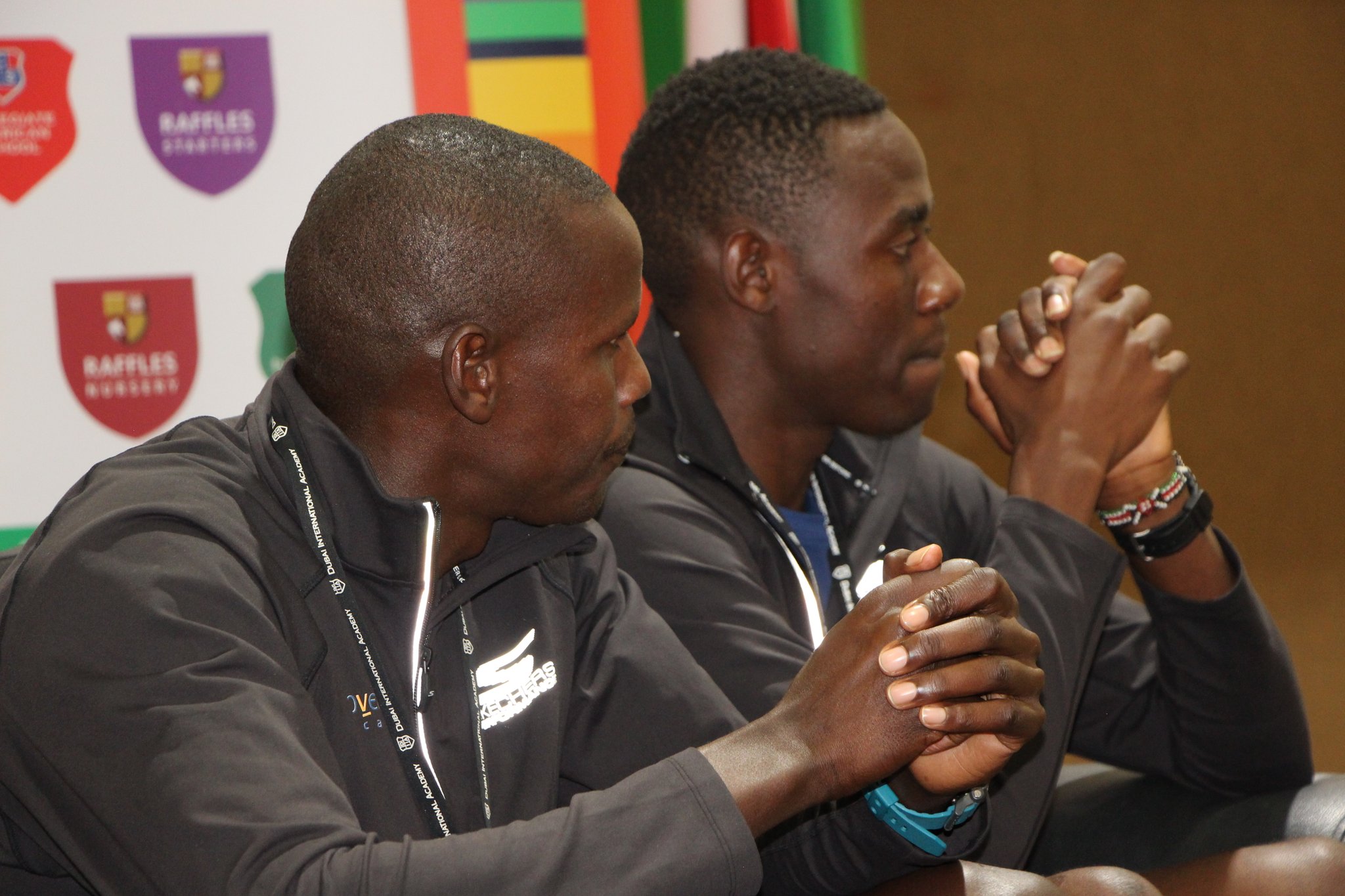 Kouzev explained how the athletes gained the opportunity to train in Dubai.
"(It was) through Storm Trenshaw, a university friend of RIS Secondary School Head of PE Mr Clements who he has has remained in contact over the years," he said.
"As well as leading Secondary PE at RIS, Mr. Clements is a Team GB Masters 400m hurdles champion.
"Storm works extensively developing sport and supporting athletes in Kenya and was in Australia during the Commonwealth Games 2018 as part of her work as CEO of DBA Sports consultancy and happened to bump into Koskei Kiprono who was at the games representing Kenya in the 400m hurdles relay.
"Storm and Koskei remained in contact after the games, working together with Kenya Lacrosse back in Nairobi.
"When Storm mentioned Koskei, and some of the challenges even top level Kenyan athletes faced with training advice and equipment to Mr. Clements, he decided to try to support Koskei in any way possible.
"In September, Mr. Clements mentioned an idea he had to help Koskei with training opportunities in Dubai to his school Principal and between them they created a proposal for the Innoventures CEO, Mrs. Poonam Bhojani, to link Innoventures sport development, Innoventures sports scholarships (and the) Dubai Fitness Challenge."
Kouzev said the students would not be forgetting the experience any time soon.
"All of the students involved in training, seminars and attending assemblies have been inspired by the dedication, resilience and humility of Koskei and Wiseman," he said.
"These two athletes have left a significant and lasting impression on the students and their teachers.
"For some, this has been focused on sporting achievements, for others it has been about not giving up, whatever the obstacles to overcome and for others the lasting impression has been the importance of realising your dreams."